MANDALAS PAINTED AND PUBLISHED BY BARRY STEVENS
Beautiful, colourful and luminous mandalas by contemporary mandala artist.
Mandalas are universal images which can be found all over the world and beyond. They exist in the West, notably in the rose windows of cathedrals, and other forms of sacred art. They have been explored and developed to an exceptional degree in the East, especially in the Tibetan and Indian cultures and they are widely used in American Indian rituals. Mandalas are found everywhere in human culture especially where awareness of unity is prevalent. They occur abundantly in nature from the infinitely small as in atomic structures to the infinitely large as in galaxies. They are widely used for meditation and healing.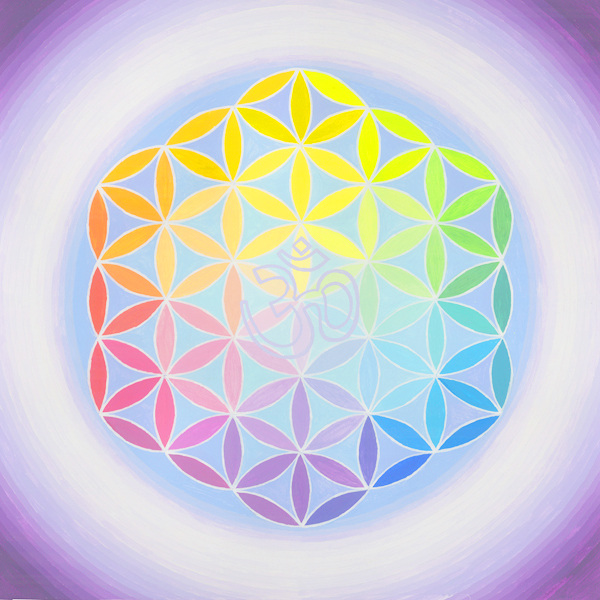 The mandalas presented on this site have developed over a period of about twenty five years and are a record of a journey which is both personal and transpersonal. It is a personal journey in that the mandalas were painted at a particular time and place in my life and a transpersonal one in that the principles underlying mandalas are universal and timeless.
This webrings links page is part of the site
MANDALAS BY BARRY STEVENS FOR MEDITATION,HEALING AND CREATIVITY.
This SpiritArt, Artwork that has meaning!
site is owned by
Barry Stevens


Want to join the SpiritArt WebRing ?

[ Previous 5 Sites | Skip Previous | Previous | Next | Skip Next | Next 5 Sites | Random Site | List Sites ]
This Made In Wales site owned by Barry Stevens.

*Mandala Links
*Assorted Links
Home Page