PRICES FOR INDIVIDUAL CUSTOMERS WORLDWIDE
I am currently using UK prices in Pounds Sterling . Any questions please email .Thanks.
This is a PDF which lists and illustrates the designs listed in the order form below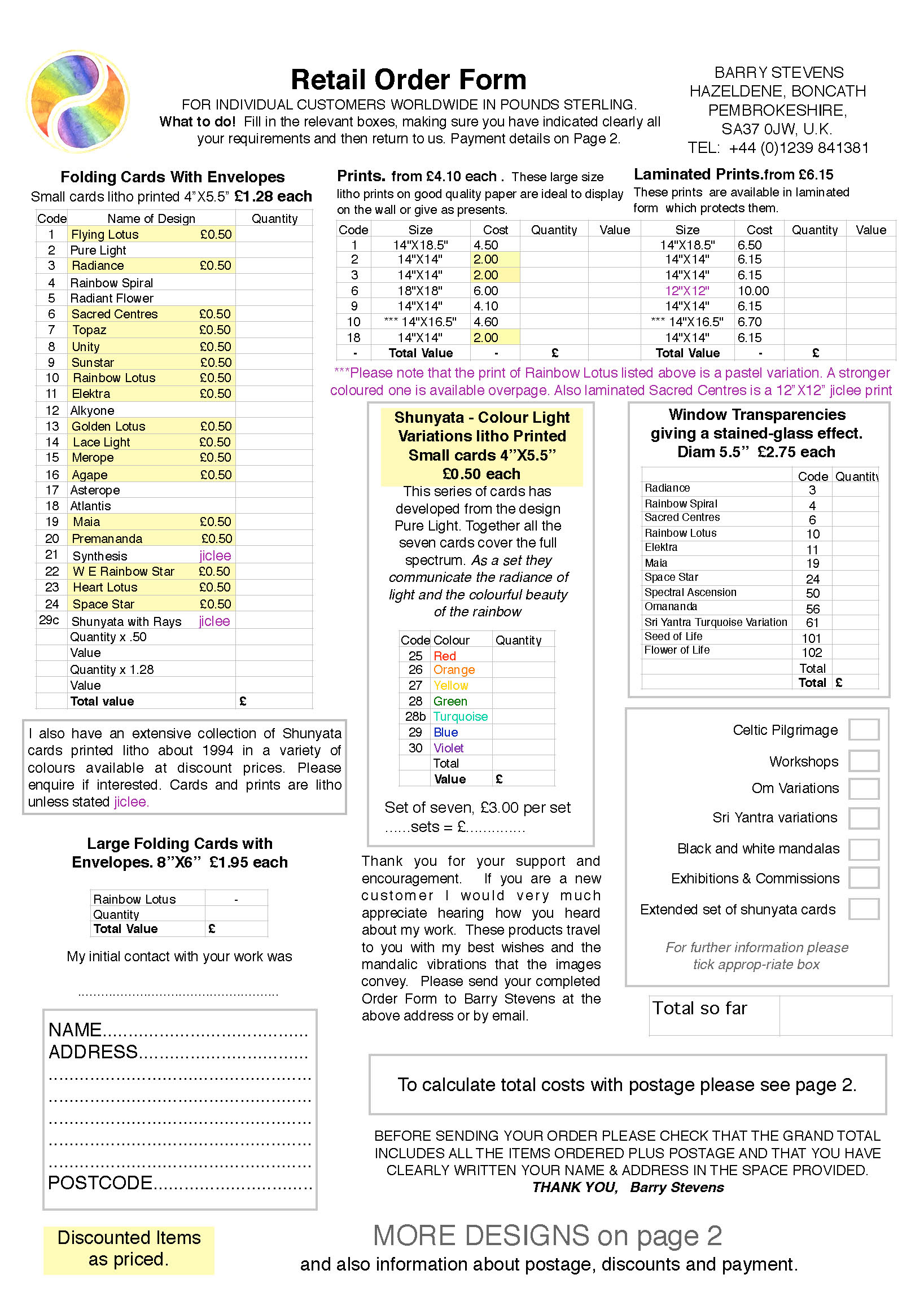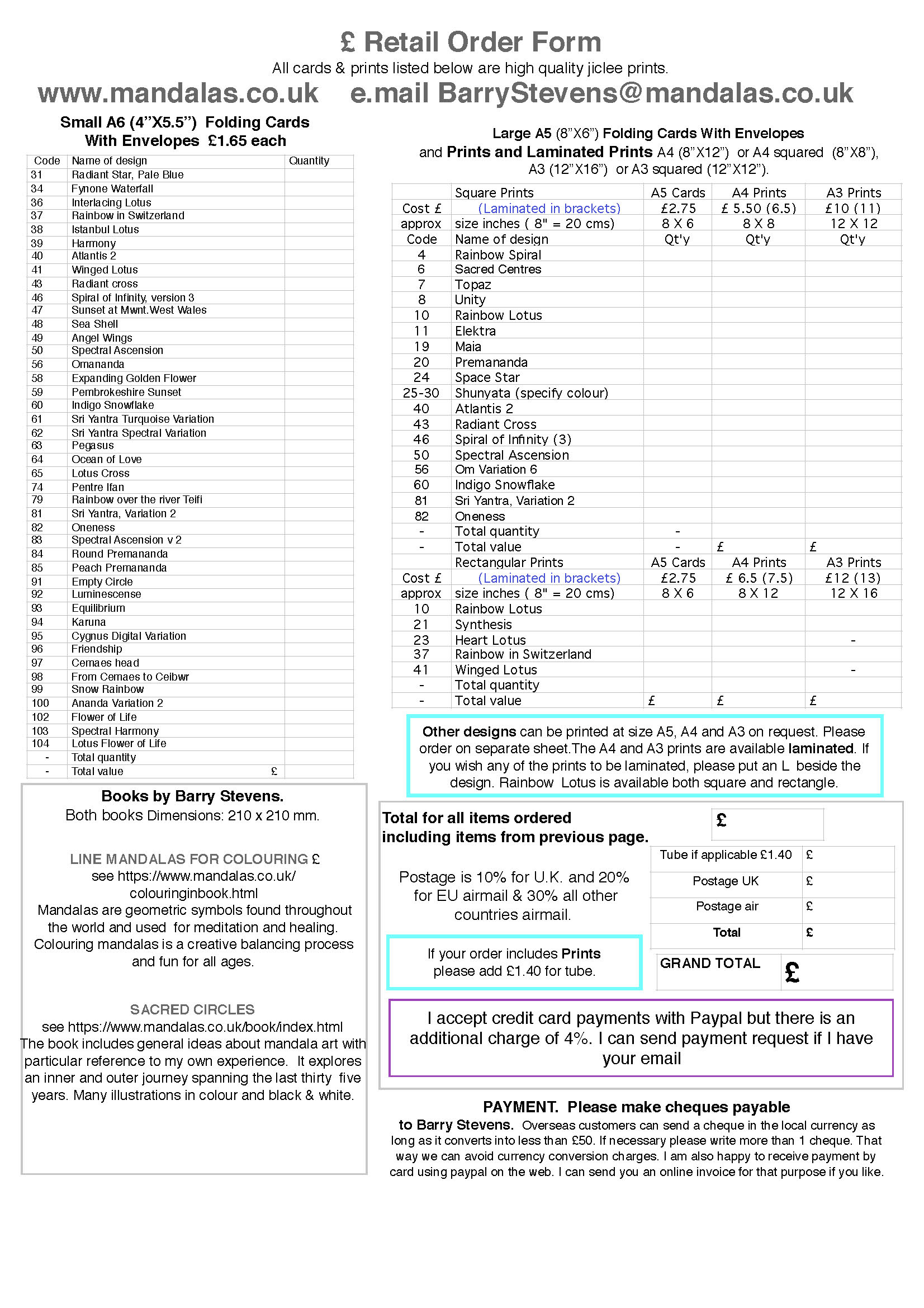 Please note that in some cases overseas postage rates for orders which include books need to be individually calculated for a variety of factors too complicated to standardize. If your order includes books the best way is for you to send me the order and for me to calculate postage. This is because books weigh rather a lot relative to their value.